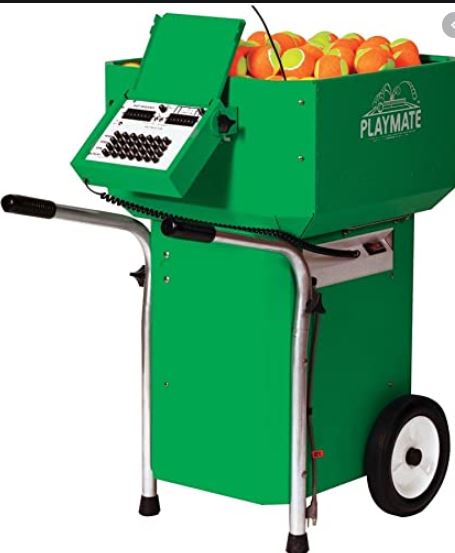 BALL MACHINE RULES -UNAVAILABLE UNTIL FURTHER NOTICE
1. You must read and understand the Operations Manual before being permitted to use the Ball Machine. The Manual must remain on the club premises at all times.
2. Junior members may not use the Ball Machine except under the supervision of an adult member who is "qualified" as above. It is not permissible to bring over a parent or other adult who is not a member to use the machine.
3. The remote for the Ball Machine will only be given out to the member using the machine if a set of car keys, wallet etc. is left as a deposit to guarantee the remote's return.
4. The Ball Machine will be signed out through the Court Supervisor to whom the payment must be made at time of use.
5. The Ball Machine will only be available to members when a Court Supervisor is on duty.
6. Any damage to the machine beyond normal wear and tear will be the responsibility of the member using the machine when such damage was incurred.
7. Only the special pressure-less balls shall be used in the machine. Make sure you retrieve them all at the end of the session!
8. The Ball Machine is restricted to Courts 1 or 2 when in use by the individual members.
9. There is a fee of $10 per use.